This time of the year, those of us involved with Veterans for Peace, believe it is important to recognize the significant loss of lives that our nation [and the world] have experienced. We may have borders, but we are also a part of this world. Understanding our loss may be a step in changing our ways. Having empathy for the loss of others is another step towards change and progress.
---
In a few hours, we placed around 7,000 simulated grave markers. Although, the early risers may have been putting down the design as early as 6am, who knows.  I was sleeping at that time.
"Donuts, coffee, peanuts, soda and wonderful conversation made the job…"  – Tom Glassel
"Great photos, Tom!  Great, hard-working volunteers!  So well organized – excellent work early on by John, Phil, Jeff, and Steve: Bravo!  And we made a very good connection with the local press: photographer Kayla Wolf of the Wisconsin State Journal.  Excellent conversations and outreach with the public.  Two of my students (2nd and 4th graders) brought their Mom to walk the Mile, and will report to their classes.
Onwards!  Peace!  Larry
---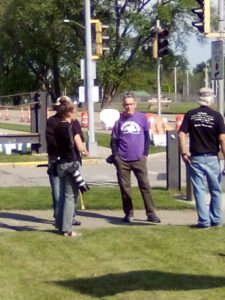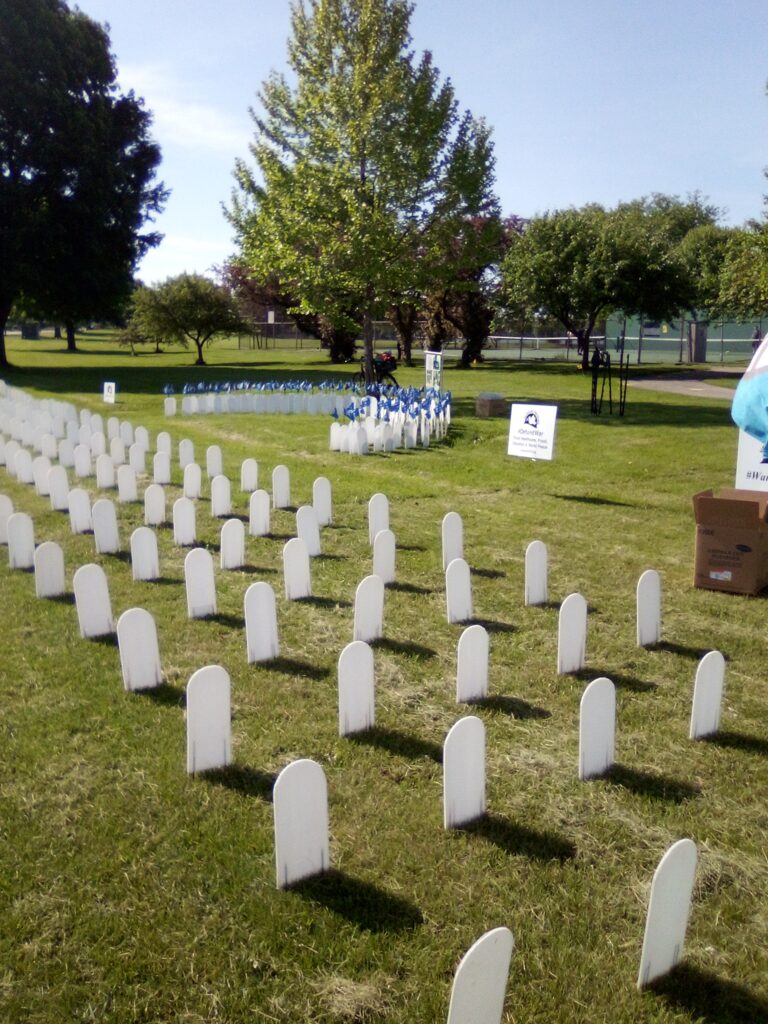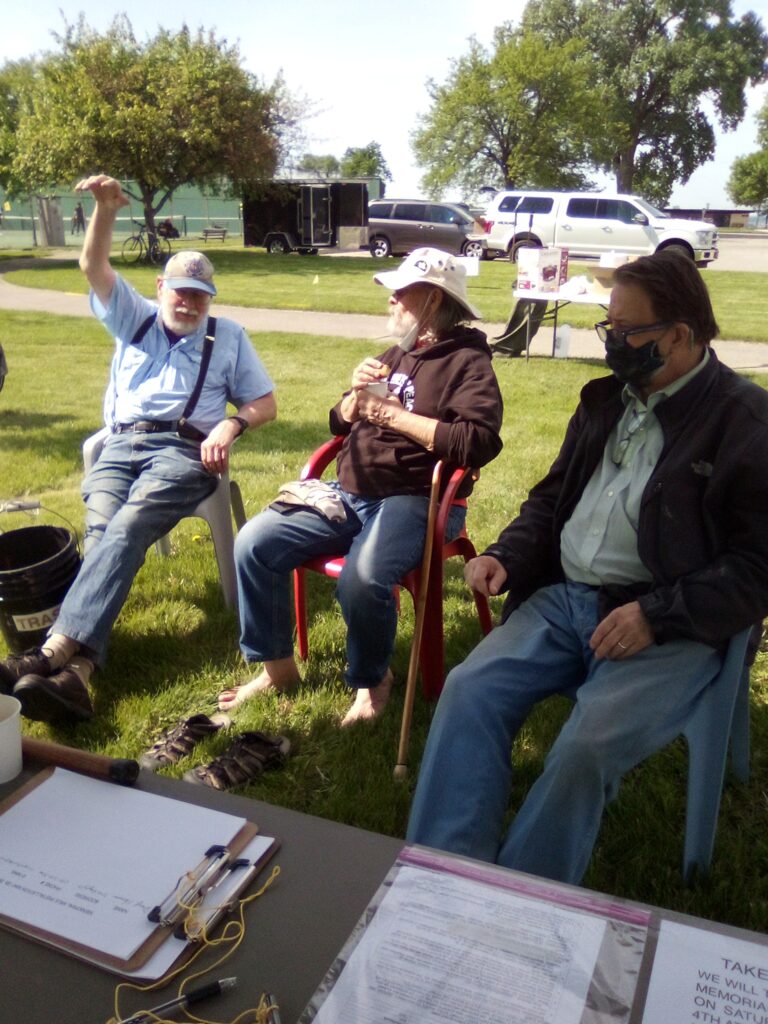 "Volunteers gathered at Olbrich Park on Saturday to help Veterans for Peace Chapter #25 set up the Memorial Mile.
Over the past two years, the long stretch of tombstones that are placed to remind people of the worst cost of war could not be set up because of COVID-19.
On Saturday though, with the community's help, the Memorial Mile made its return."
Link to article and video….
Channel 3 News: Memorial Mile makes return to Madison ahead of Memorial Day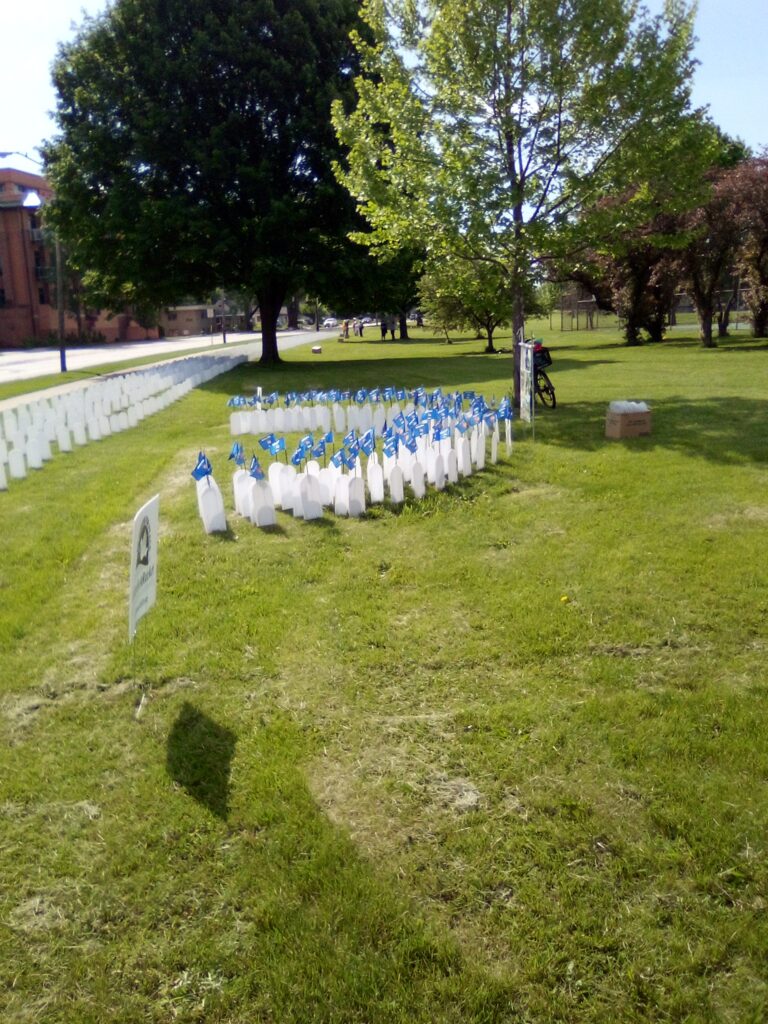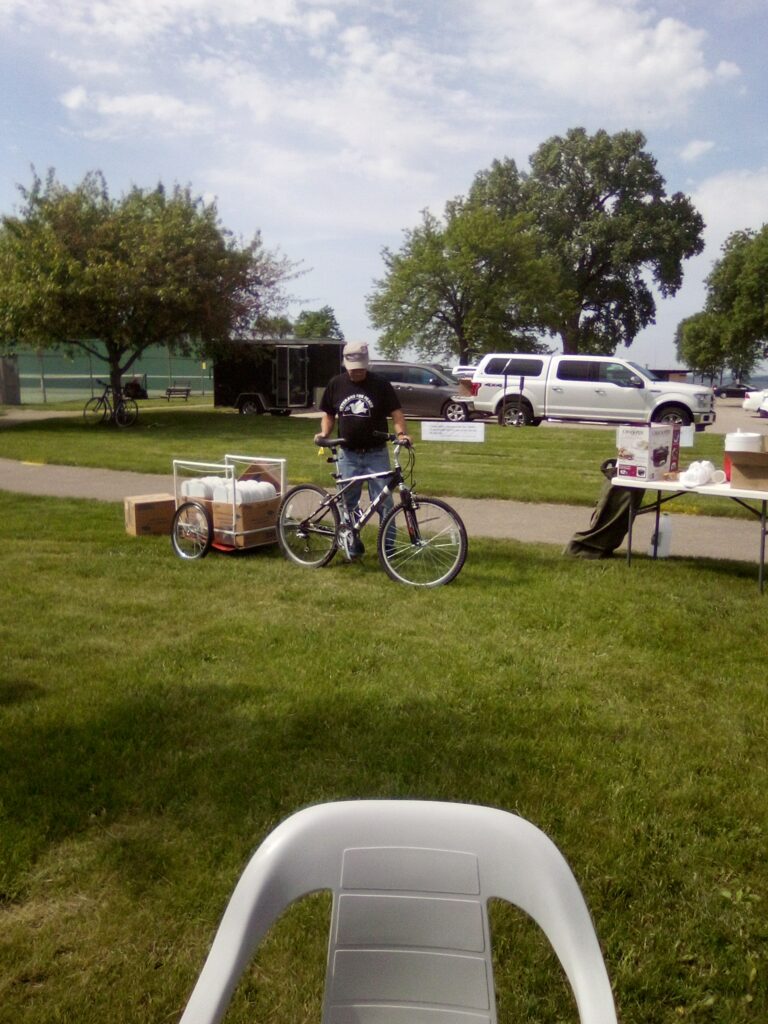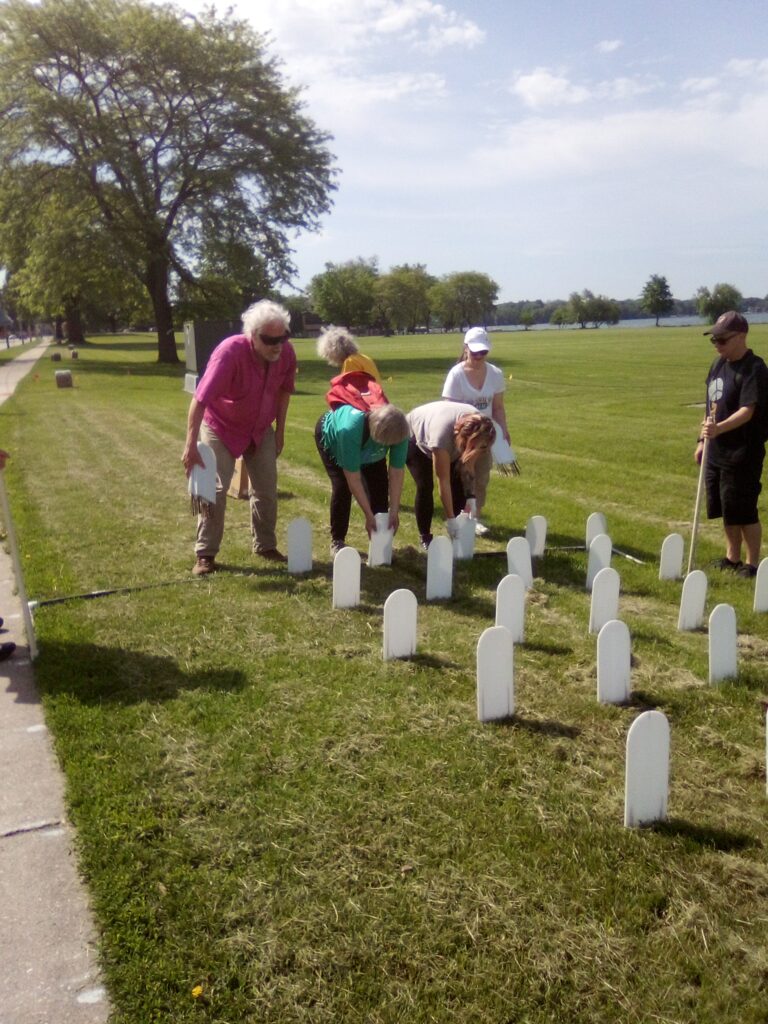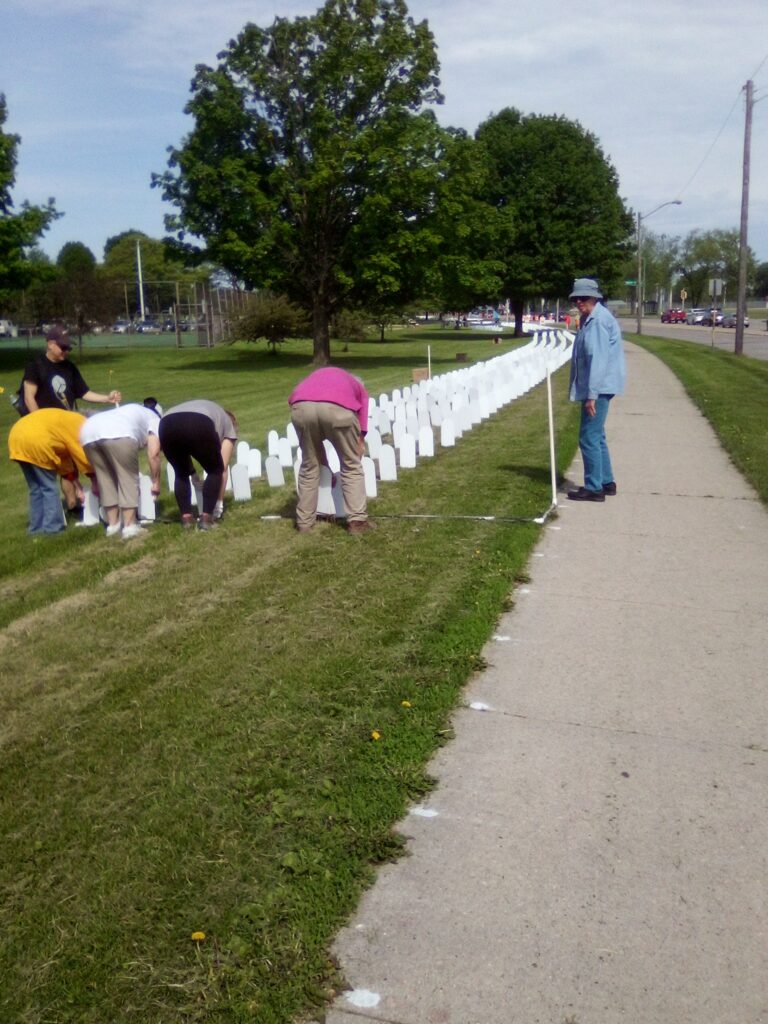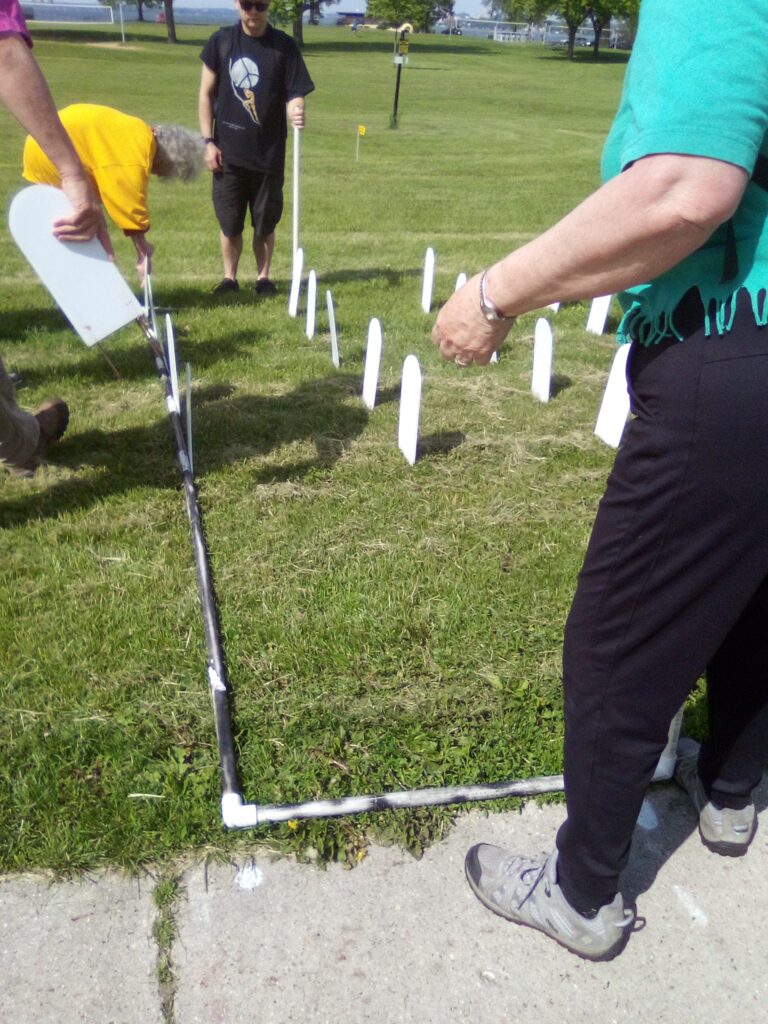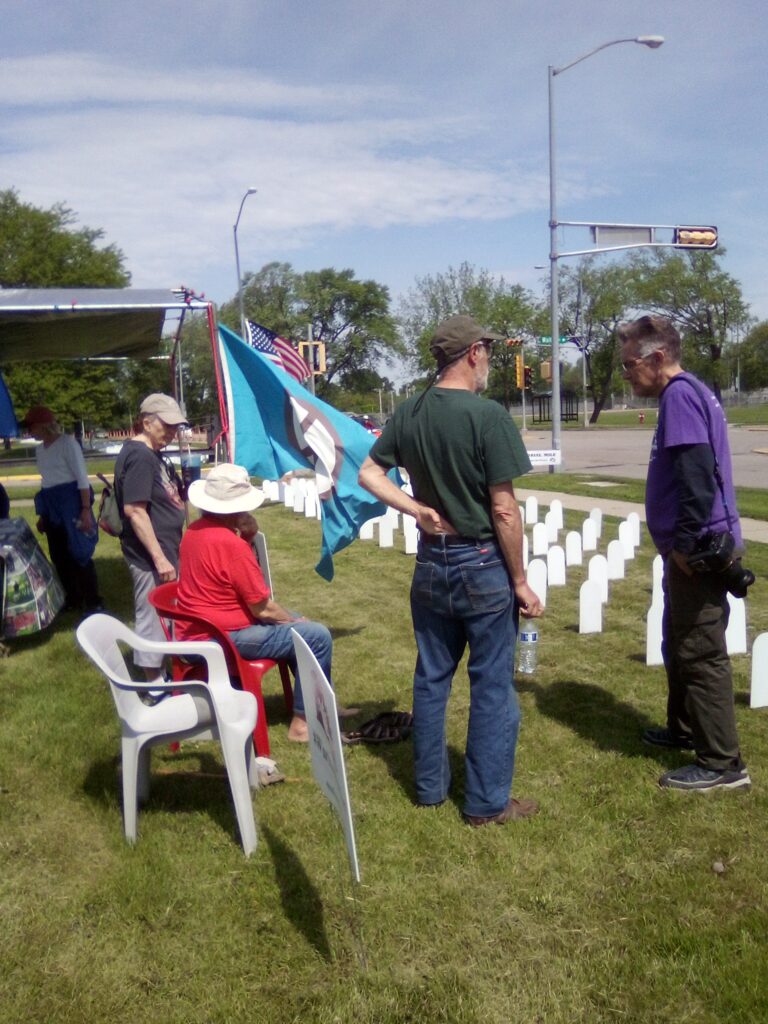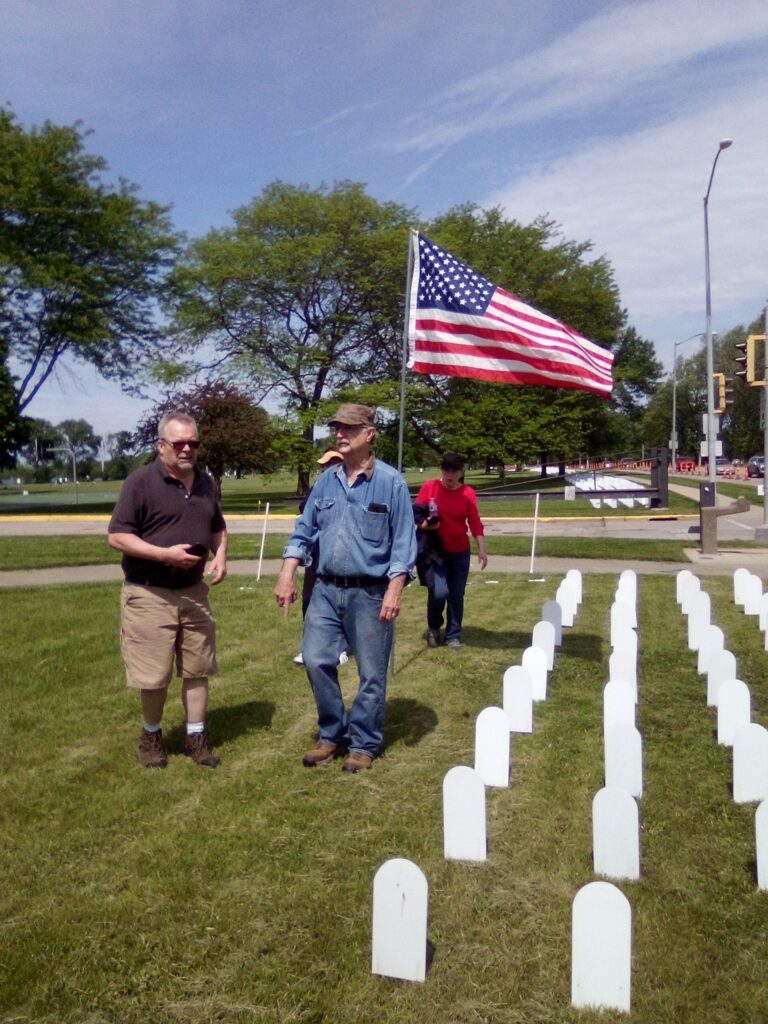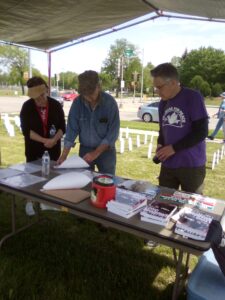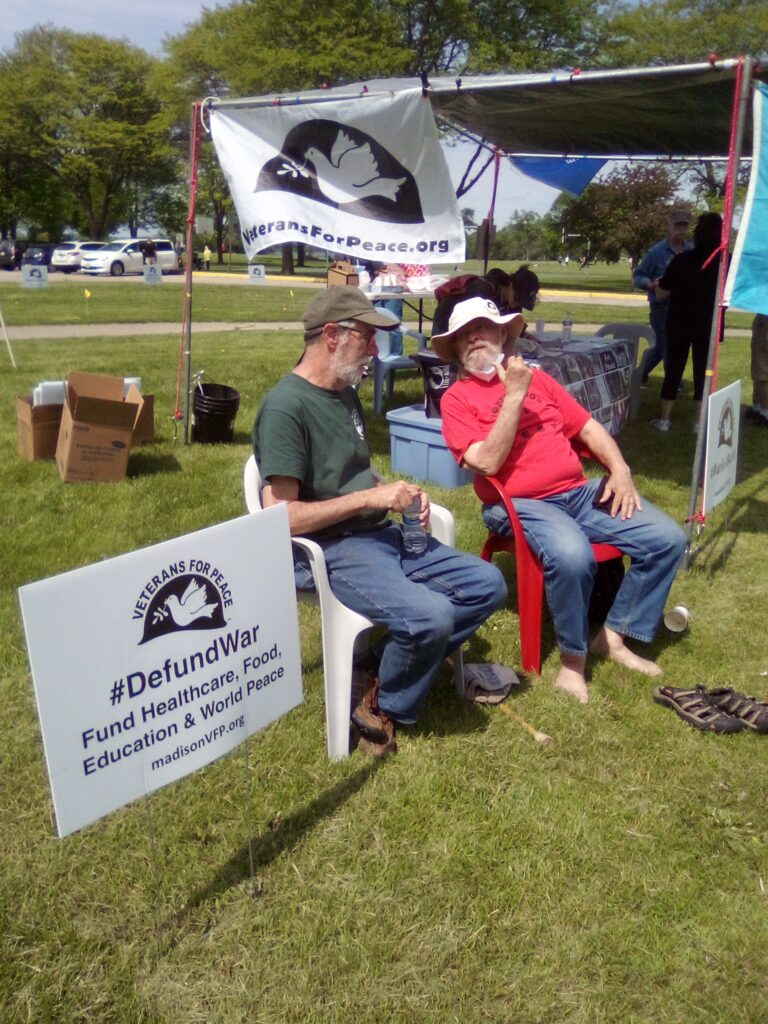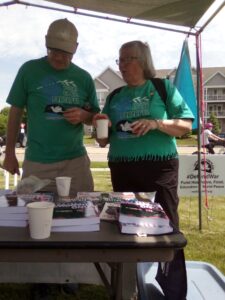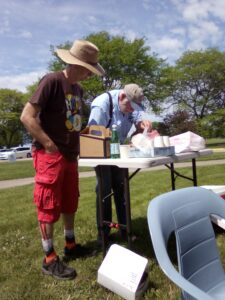 Memorial Day (originally known as Decoration Day) is a day for mourning the U.S. military personnel who have died while serving in the armed forces.