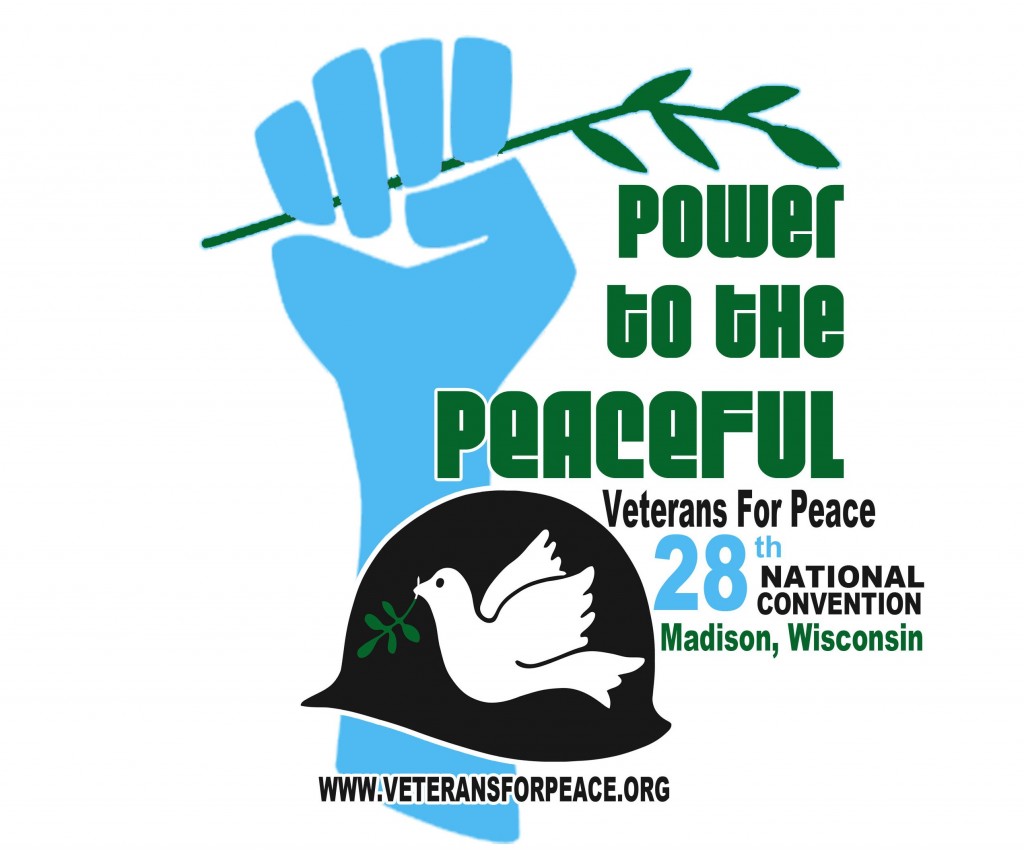 "POWER TO THE PEACEFUL"
August 7-11, 2013
Video of Convention Highlights
http://www.vfpnationalconvention.org/apps/videos/
Let us know what you've been working on, what's on your mind, or what you'd like to share. Don't be a stranger… Let's talk!
We want to hear from you, feel free to comment on our blog postings.
Stay in touch – be sure to subscribe to our updates – you will receive an email every time we post something new.
Veterans for Peace, Inc. (VFP) is a national non-profit 501(c)(3) educational and humanitarian organization dedicated to the abolishment of war. The Madison Chapter is named in honor of Clarence Kailin, long-time Madison peace activist and social reformer, who was a founding member. Clarence died in late 2009 at the age of 95. We honor him by carrying on his name and making efforts to establish a more peaceful and just nation.